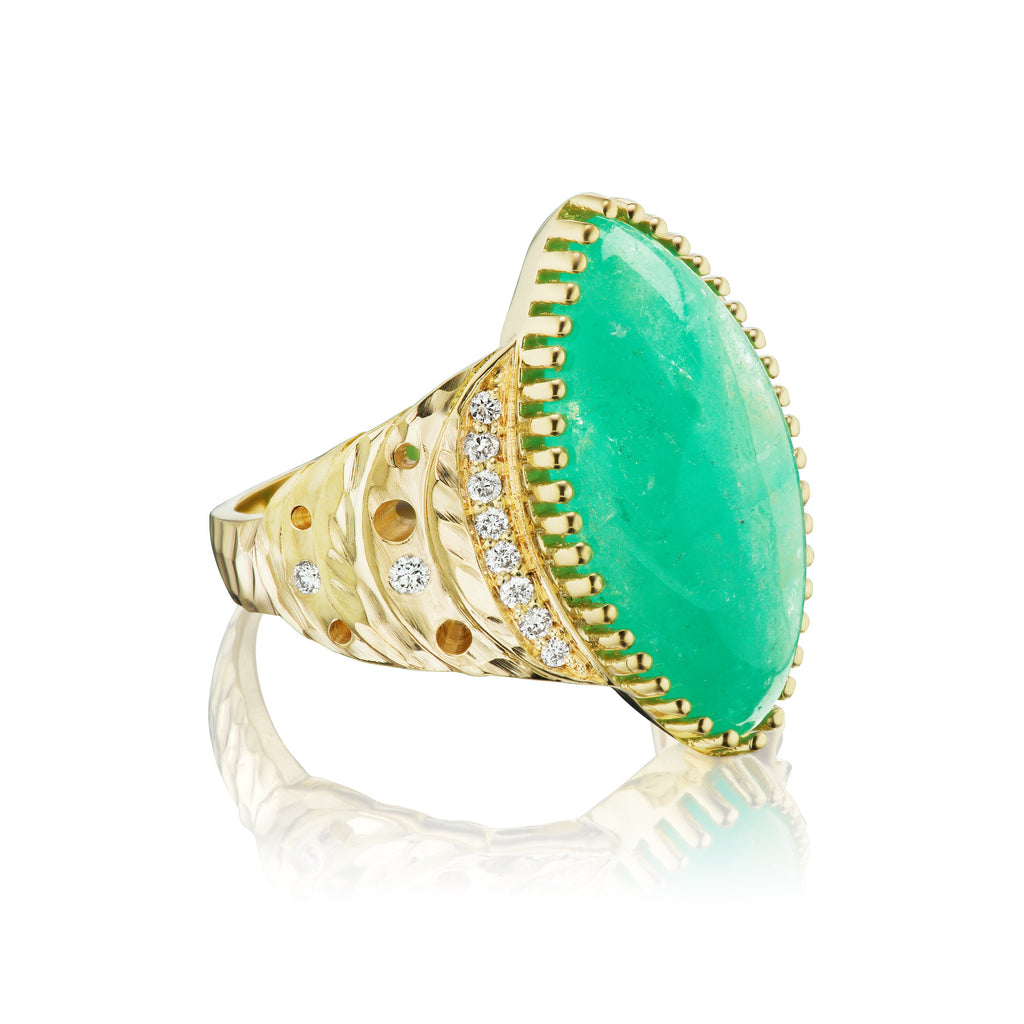 Dana Bronfman
North-South Marquise Crescent Ring
$7,060
A 7.26 ct marquise cabochon emerald from Colombia's Muzo mine is bookended by rows of VVS diamonds in the shape of a crescent. The yellow gold band tapers away from the center emerald in a cascading formation of a shape which compliments the shape of the center stone, whose naturally luminous, vivid color and unique characteristics make this piece one-of-a-kind. The 18 karat fair mined yellow gold band is hammer-finished, paying homage to its handmade craftsmanship, and allowing the metal to shine and catch the light beautifully with every move of the hand. With this finish, each strike is intentionally-placed to allow the piece and its wearer achieve their highest potential. This finish also makes this ring a practical choice, as it is impossible to scratch!
18K Fairmined-certified yellow gold.  

Centers a 7.26 ct Muzo Emerald. The Muzo Emerald mine is known for its fair trade principles and for having the best quality and color of any emeralds in the world. 

Approx. .32 VVS diamonds.

Hammered finish. 

Ready to ship in a size 7. All other sizes will be sized to order. One of a kind, but an alternate piece with a different stone can be made. 

Created in New York City from the world's finest materials.